Real Solutions for Homelessness
Reyna came to the Mission at the end of 2017. She had been in prison, a halfway house, and was looking for real, lasting change. She came to the Mission, found a job and joined our Employed Program. She moved out into her own home in early 2018.
Fast forward to today… My wife and I recently ran into Reyna and another former guest, Adrienne, and we are happy to report that 4 years later, they are both working, have their own home, are drawing closer to God, and thriving.
Change like this did not happen overnight. Reyna had to address years of unresolved with trauma. She had to find her Jeremiah 29:11, claim it, and live it!
When it comes to fixing the cycle of homelessness and poverty, it's not a one size fits all solution. It's complex. It takes time. It takes love and it takes trust. All of these things can't be fixed by throwing money or housing at the problem. 
One popular approach that many organizations and government entities right here in Shreveport-Bossier use is known as "housing first" which provides immediate housing for the homeless.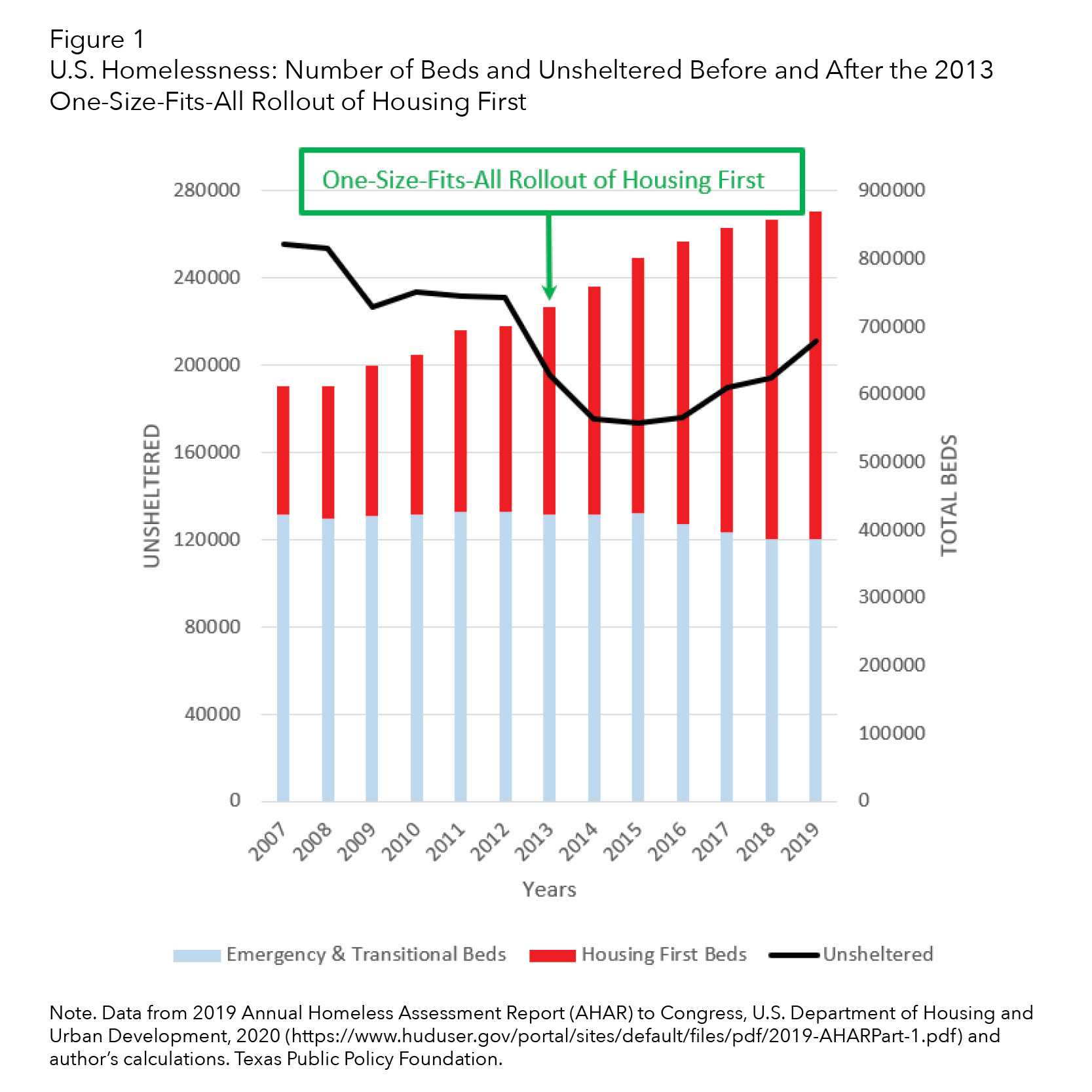 According to a report by the Texas Public Policy Foundation, 10% of the homeless population are people living paycheck to pay check and are one crisis away from disaster. These individuals work, have stability and would succeed with a housing first approach. However, the other 10-20% are the chronically homeless with the remaining 70-80% being individuals with deep rooted trauma, addictions, mental health and other underlying issues. These individuals will never succeed in housing first because it does not treat their underlying issues.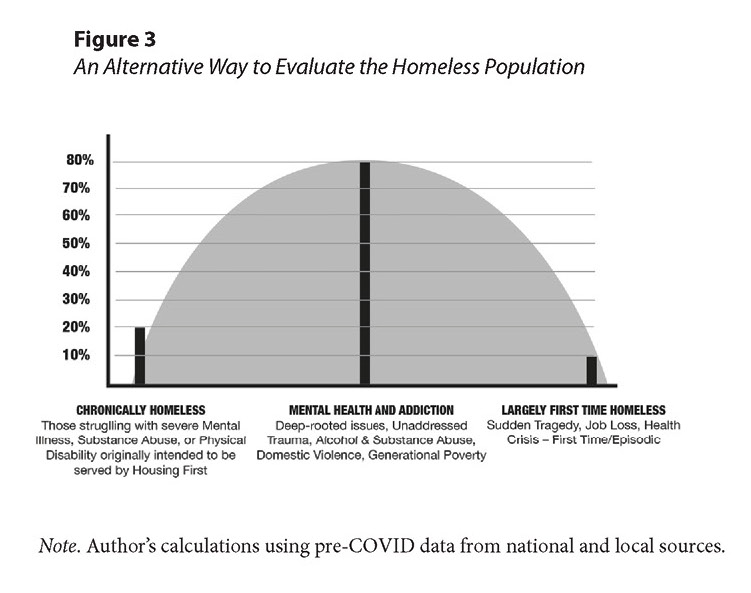 Our federal government has pushed a housing first model that only is beneficial for about 10% of the homeless population. Someone with deep underlying issues will never succeed in housing if those underlying issues have never been address. And unfortunately, the federal government is not encouraging organizations to help with these underlying issues.
Currently, any organization that receives HUD funding cannot require their recipients to participate in wraparound services such as job training, counseling, addiction recovery, etc. In addition, faith based organizations cannot receive HUD funding. However, H.R. Bill 6018 or the "Housing PLUS Act of 2021" is looking to change that. This bill would allow faith based organizations to apply for HUD funding and would allow organizations faith based or secular to require recipients to participate in wraparound services. These services would help to address underlying issues and would reduce homelessness and poverty.
We can learn a lot from the data out of California. California is the only state to embed Housing First into state statue and has failed to end homelessness. California has seen a 33% increase in the number of permanent housing units dedicated to the homeless since 2016 and in 2019 has seen a rise of 47% in their unsheltered homeless population.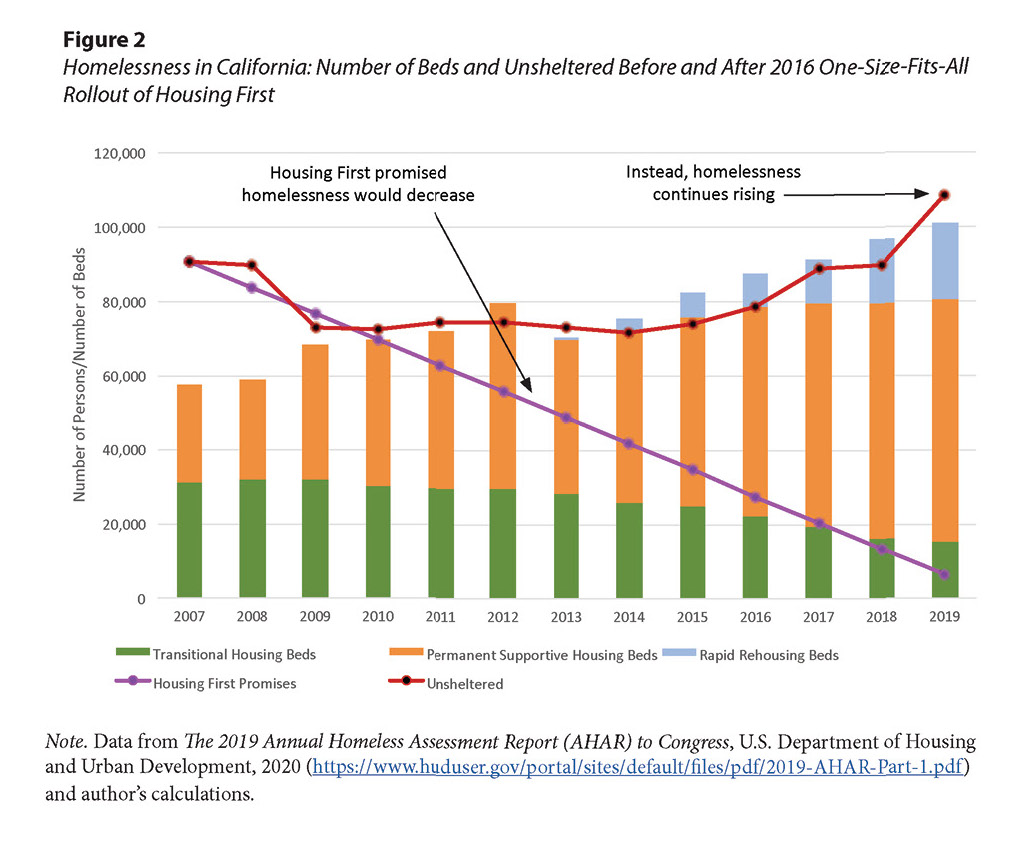 Housing alone does not solve homelessness. Recovery does! Our Life Recovery Program gives guests like Reyna the tools for eternal and life long success. 
*Read more about the Texas Public Policy Foundation's findings here.